2019 Lennox Awards
Recognizing extraordinary performance
125 Years of Lennox History and Partnership
125 Years of Lennox + Years of Partnership Recognition
Click here to view dealers by years of partnership.
Congratulations to our 2019 Lennox Dealer Award Winners
Click to view the digital award presentations from our Leadership Team
Dave Lennox Signature Collection Sales
We are honored to celebrate our Lennox Leaders for outstanding achievements in 2019
2019 L Award Winners
The L-Award represents the highest honor a Territory Manager or Commercial Territory Manager can attain within the Lennox Organization. Only 6 TM's achieve the highest level of performance excellence and criteria required to win this prestigious Award each year.
One of these 6 TM's is then selected by the Lennox Executive Leadership team as the Winner of the North American L Award, considered the pinnacle of a Territory Manager's career.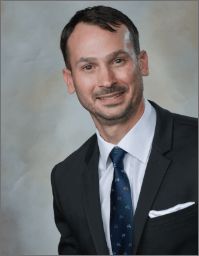 Adam Simkins
West Region
Residential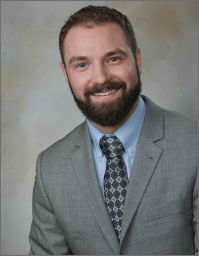 Kenny Bresette
Central Region
Residential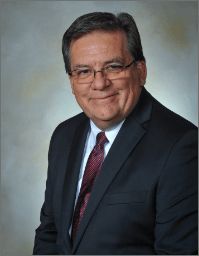 Michael Vincent
Southern Region
Commercial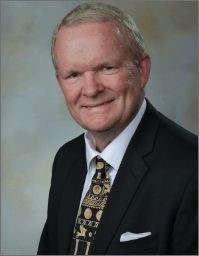 Neil Kelly
Northeast Region
Residential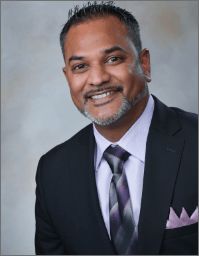 Richard Mootoo
North Region
Commercial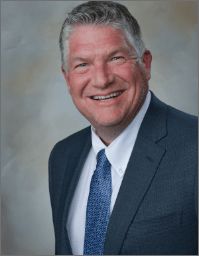 2019 WINNER
Rob Dallas
Southeast Region
Residential
---
2019 Master Council Award Winners
Each year 20 Residential Territory Managers and  10 Commercial Territory Managers are recognized for their outstanding performance in sales growth, new business initiatives, and customer retention. The Master Council honors their commitment to excellence and customer service.
April Redding
Los Angeles, CA
Beryl Rawlings
Sacramento, CA
Brandon Walker
Phoenix, AZ
Janet Isern
Sacramento, CA
Julia Hart
Fort Worth, TX
Kenny Bresette
Denver, CO
Kris Gafford
Sacramento, CA
Michael Grant
Philadelphia, PA
Nathan Vander Zanden
Chicago, IL
Neil Mitchell
Burlington, ON
Patrick Herbert
Minneapolis, MN
Richard Mootoo
Brampton, ON
Scott Taylor
Kansas City, MO
Troy Schaefer
Milwaukee, WI
---
2019 Champions Council Winners
Champions Council recognizes our top store managers and zone managers for achieving operational and sales excellence.  Our Champions Council winners excel across 9 metrics throughout the calendar year.  Champions Council members are recognized and celebrated by their peers.
Alex Arnold
Las Vegas, NV
Ravi Behan
Mississauga, ON
Richard Gonzalez
Riverside, CA
Russ Marx
Sioux Falls, IA
Shemica Cole
Carrollton, TX
Simon Lajeunesse
Ottawa, ON
Tim Briggs
Sacramento, CA
Tim Schaffer
Clearwater, FL
Tim Upchurch
Fort Worth, TX
Dealer Award Descriptions
Dave Lennox Award
Prestige, Excellence and Success are words that best describe the highest honor among the Lennox Dealer Awards.
The Dave Lennox Award winners exemplify excellence in customer service, outstanding business practices, consistent sales growth and superior technical competence. These Dealers are well respected in the industry and proudly represent the Lennox brand to their customers with honor and distinction.
Lennox is honored to recognize our elite business partners with the Dave Lennox Award.
Circle of Excellence
The Circle of Excellence Award recognizes the top Lennox Dealers for outstanding accomplishments and exemplary customer service.
These noteworthy Dealers are well respected in the industry and represent the Lennox brand well in their communities. These Dealers win at the kitchen table with the homeowner through delivery of exceptional customer service and highest quality installations. They exhibit effective business practices, consistent sales growth and execute at the highest level every day. Lennox is honored to recognize these Dealers as part of the Circle of Excellence.
Centurion Award
These first quality Dealers are community leaders who embody the Lennox brand promise in their market. These winning Dealers set the standard in their market for customer service and installation quality and execute an annual plan that drives growth and profitability through a foundation of employee development and training. Lennox is proud to honor these dealers with the prestigious Centurion award.
Community Award
​Generosity, Impact, Improvement, and Love are words that describe these Dealers' commitment to making a difference in their communities. They understand the value of giving back to the communities they serve. Each year our Lennox Sales Team nominates dealers that have demonstrated their commitment to making a positive impact in the community through programs that engage high participation from their teams, other local businesses, or community outreach organizations year after year. Our Lennox Executive Team then selects four Dealer Partners that best represent our Lennox values and our shared dedication to making a difference in our communities.
Training Excellence Award
Each year, we honor the top Dealer in each sales district for their commitment to training and employee development. Training is the lifeblood of every great business. Developing your people, growing your personal knowledge and improving your teams skills all feed the vitality of your business. Training takes place every day with every employee when a company builds a culture that values continuing education for everyone. Lennox Learning Solutions is happy to sponsor this award and congratulates our honorees. The winning Dealers have demonstrated their learning culture through broad participation with Lennox training resources that are delivered online, on-site or in one of our regional training centers.
Dave Lennox Signature Collection Sales Award
Each year, we honor the top performing Dealer in each sales district across North America based on their sales and marketing of Dave Lennox Signature Collection products (DLSC). DLSC products deliver homeowners industry leading features, benefits and indoor comfort every day. By successfully Marketing and selling DLSC equipment, our Winning dealers establish the connection to industry-leading innovation while delivering great comfort and budget-friendly utility bills.​Our Dave Lennox Signature Collection Sales award winners have demonstrated a commitment to delivering exceptional comfort while also helping to elevate industry standards for high efficiency equipment sales.
Healthy Climate Sales Award
Each year, we honor the top performing Dealer in each sales district across North America for their sales and marketing of our Healthy Climate line of indoor air quality products. The sale and installation of Lennox Healthy Climate products delivers the ultimate level of clean, healthy indoor air to homeowners, their families and guests. Clean comfortable air also contributes to a positive customer experience and consistently high level of customer satisfaction. The winning Dealers have demonstrated tremendous focus on home comfort and clean air.
iComfort® Sales Award
Each year, we honor the top performing Dealer in each sales district for their sales and engagement with the iComfort thermostat family of products and consumer interface. This award acknowledges the hard work of dealers and highlights our combined efforts to provide services for a growing, new consumer base.​ This award recognizes Lennox dealers at the forefront of the growing smart home thermostat market. Dealers who understand the importance of connecting with their customers and providing an elite level of service and predictive communication, while delivering exceptional comfort and reduced energy cost.