Get in. Get out. Get faster!
Introducing the Error Code Lookup
Hit the ground running once you've got the right data in hand. The Error Code Lookup tool instantly identifies Lennox error codes and provides you with troubleshooting steps.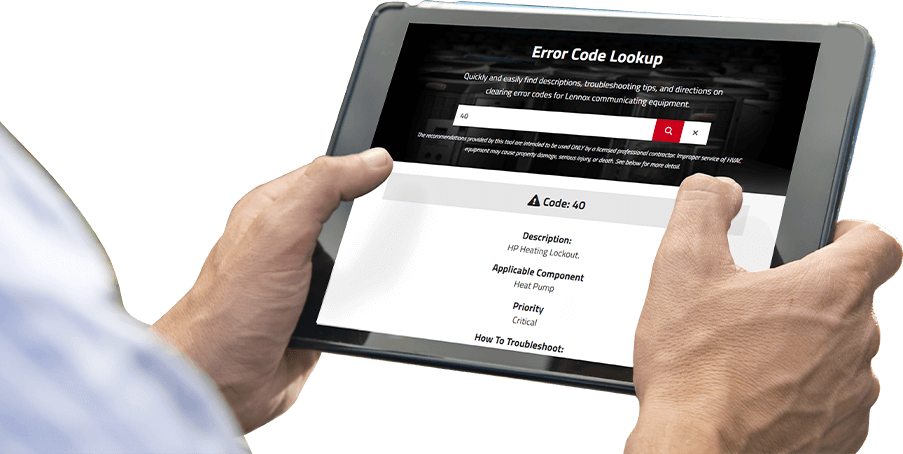 Techs can quickly and easily access troubleshooting tips, instructions on how to clear the error code, and determine if the customer's situation is critical, moderate or minor for all communicating equipment, directly from their mobile device.