Tech Communications™
learn to communicate effectively and confidently.
Make sure your first point of contact
with homeowners is also your best.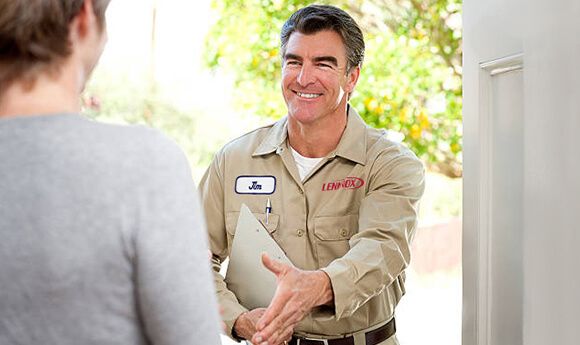 Your business' primary point of contact with homeowners isn't Comfort Advisors or office staff; it's technicians. Of course, we don't have to tell you that. If your service department is anything like most HVAC companies, the appointment schedule is busy, busy, busy. Don't miss out on revenue because of it. Send your techs to Tech Communications™.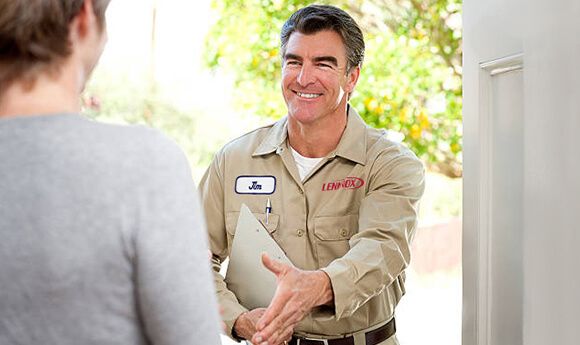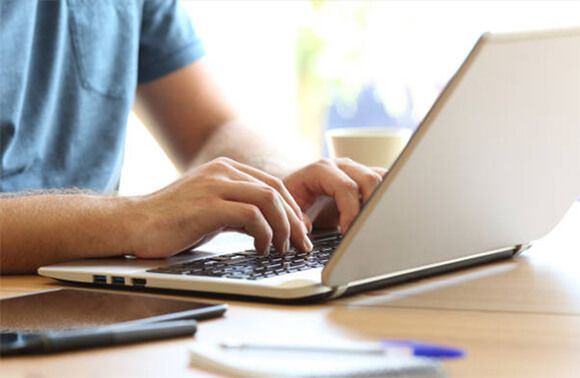 Make full use of all your revenue streams.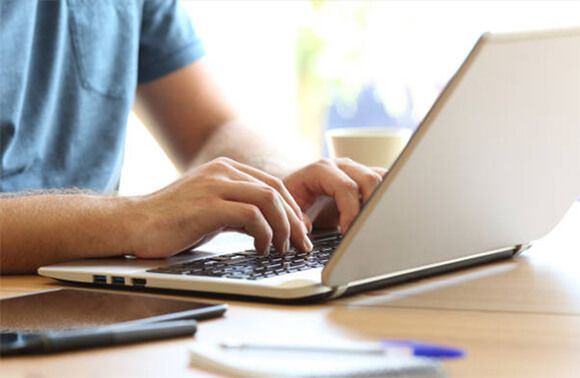 Technicians want to fix things. That's what they do, and they often find it difficult to communicate with homeowners beyond that. However, that "fix-it" mission can make technicians heroes to your customers. They're in the best position to build trust with homeowners, which allows them to make recommendations to improve comfort and peace of mind.
Think it's hard to get your technicians talking with homeowners about maintenance agreements and replacements? We can help!
Tech Communications™ is designed to equip your technician with tools to engage with customers and make recommendations, including service, replacements, and maintenance agreements.
This 2-day course qualifies for 16 hours
of NATE continuing education credits.
Tech Communications™
Course Highlights
Communication for Technicians
Learn the importance of technicians in the HVAC business model. It's not just about fixing what's broken. Improve skills for communicating and building trust with the homeowner, and learn to communicate with confidence.
Repair vs. Replace:
Tackle the question of whether to repair or replace, and practice making recommendations about replacements and service agreements, that will improve customers' comfort and peace of mind.
Learn To Listen:
Listening is crucial to helping consumers make good decisions on their HVAC products and services. Learn key techniques for identifying the consumer's needs while in the field.
Revenue Generating:
Master on-the-spot conversations to offer service or replacements, and get maintenance agreements, without becoming a salesperson.
Premier Dealers
$639 (20% Savings)*
*Pricing subject to change.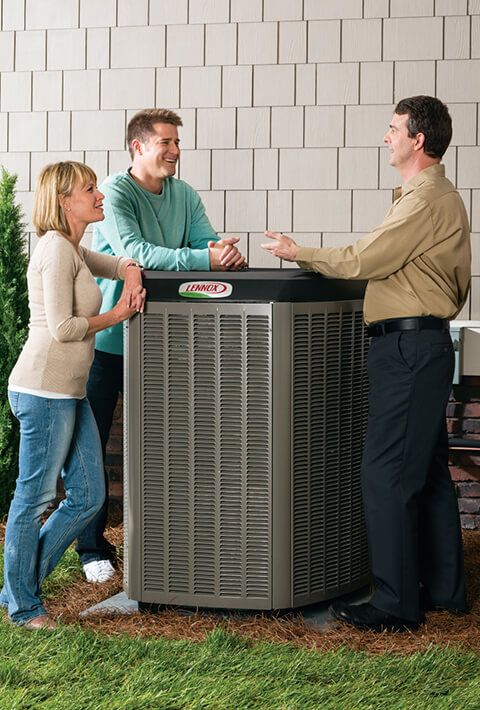 Learn More about Tech Communications™
Techs' Role in HVAC Business Model
Do your techs realize their full value and know their role in your business model? To consumers, technicians are heroes who have their best interest in mind. Techs' non-threatening approach makes customers more receptive to maintenance agreements and system recommendations.
Effective Communication
85% of our success in life comes from our ability to communicate. Are your techs equipped with the skills to engage homeowners in conversations about system recommendations and maintenance agreements?
Help Customers be Proactive
What is your service team's mentality? Do they fix the problem and leave, or provide the customer with a full disclosure about their equipment? In this course, technicians will learn how to make recommendations about service and replacements, and gain the confidence to ask, "repair or replace?
Putting it all Together
Customer loyalty means long-term revenue for your HVAC company. The course wraps up with technicians practicing conversation techniques to help them get maintenance agreements. Maintenance agreements are vital to building a long-term customer base that generates repeat business.
Testimonial
Tech Communications™
"I used what you taught us to get an $830.00 service ticket, a gold star maintenance agreement and a 2-system lead."
D. Burnside, Dallas
Find a Tech Communications Course
Training Agenda
Filter

Look-Up By Class Name:
Look-up Class by Location: